Subscribe to Stay Informed
Back to News
MARSHALL COUNTY HEALTH DEPARTMENT MOVES TO THEIR TEMPORARY LOCATION
Posted 03/02/23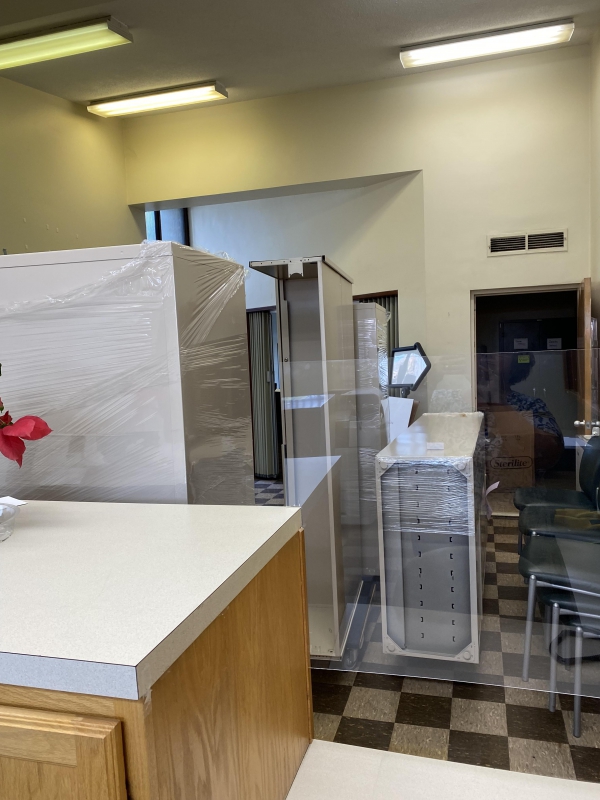 March is MOVING Madness at the Marshall County Health Department
March 1st was day one of moving from a building that the Marshall County Health Department called home for 67 years. It was a busy day with many emotions. The remainder of this week and Monday, March 6th, we will remain CLOSED. It is our hope to reopen on Tuesday March 7th, at our new location at 100-2 Teletech Drive, Moundsville, WV. We will keep you updated on this website and our FaceBook page with any changes.
Our phone number remaiins the same; 304-845-7840. While we are closed to the public, we are making every effort to answer the phones. However, please be patient with us and leave messages if noone answers, we are busy unpacking and organizing so we can reopen.
We would like to thank all the residents of Marshall County for your support and understanding and above all your patience. Moving is always a very hard and stressful job. We look forward to seeing you all in our new temporary location, for this is just one step closer to our new permanent health department.